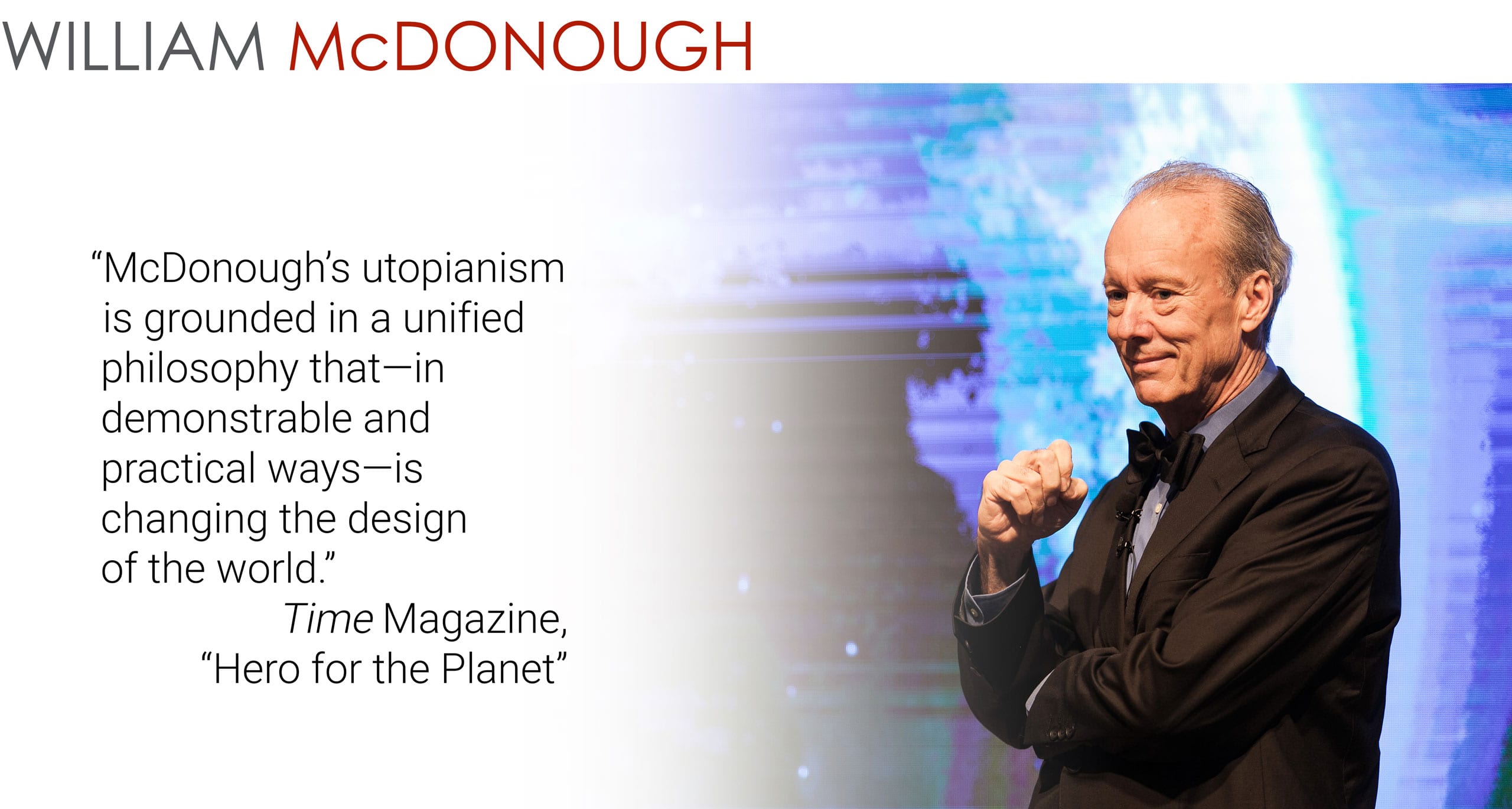 William McDonough is an architect and globally recognized leader in sustainable development and design. He is a pioneer of the concepts of Cradle to Cradle Design™, the Circular Economy and the Circular Carbon Economy, notably co-authoring Cradle to Cradle: Remaking The Way We Make Things.
Work with William McDonough
Contact
700 EAST JEFFERSON STREET
CHARLOTTESVILLE, VIRGINIA 22902
+1 (434) 979 1111 MEDIA@MCDONOUGH.COM
Follow
Error: Could not authenticate you.